Cody Dale Howard is coming

this Sunday

in View of a Call!
Please join us in welcoming Cody and his family.
Cody's Biography:
My Grandparents led me to The Lord when I was 8 years old and continued to disciple me through preadolescence. When I was a freshman in high school I began attending Wilmont Place Baptist Church. The youth ministry strengthened and matured me substantially. Midway through high school, God began dealing with my heart in a very unique way, as I felt him calling me towards ministry as a profession and purpose. During the summer of 2004 amidst serving in youth ministry, God made it known to me without a doubt in a personal worship experience that Ministry was not only the duty of every Christian but to be my specific profession and life calling. The Lord has blessed me with an amazing wife who shares this same purpose level calling and passion for ministry. We have been blessed with great children along the journey and love being a ministry family.
Tawnee and I have since been blessed to simultaneously serve the Lord's church in student ministry while being mentored by exceptional pastors along the way. This has brought our family to a unique present position, as fifteen years of successful student ministry have launched us toward a passion for all ages. The idea of focusing on a broader age range is both new and exciting, as the Lord has been preparing us for such a time as this. The valuable lessons learned, particularly in my time at First Baptist Church in Hinton, have prepared me and my family for this next season of service to God's church.
The core of my being finds a proud Southern Baptist. I have been raised, loved, and invested in by a great denomination through many seasons of life. My student ministry experience and giftedness has focused on revitalizing stagnant youth group communities by connecting and recalibrating a great history of tradition with the biblical church model. It is my deep desire to be used by God to now inject His energy into the revival of His beloved community church as an all ages united family. My unique call is to lead a fellowship of great heritage into her future seasons of biblical worship, discipleship, evangelism, ministry, and fellowship.
It is the Howard family prayer to be vessels used by God almighty to serve, love, build, equip, and lead His church as He directs in His Holy Word. For the glory of God and His gospel we pray as Ephesians 4:11-13 states, "So Christ himself gave the apostles, the prophets, the evangelists, the pastors and teachers, to equip his people for works of service, so that the body of Christ may be built up until we all reach unity in the faith and in the knowledge of the Son of God and become mature, attaining to the whole measure of the fullness of Christ."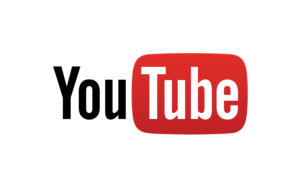 In response to the latest reopening phases and guidelines
from the State of Oklahoma, and the town of Fletcher,
Fletcher First Baptist Church will resume Sunday morning only
on-site
services beginning Sunday, June 7th.
Please see our reopening guidelines below this section.
We would encourage you to continue to stay connected with us by visiting our YouTube channel where we will have
teaching on Wednesdays at 6 pm as well as our Sunday morning live stream
time of worship and sermon at 11 am.
Continue to pray for God's hand to be seen and the Gospel shared
in these unprecedented times.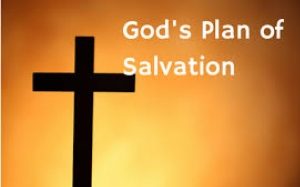 If you would like to know more about God's plan of salvation
please click this link. If you make a decision to
to accept Christ's free gift of forgiveness we would like to know about this exciting decision and follow up with you as you begin this relationship with Jesus. Please feel free to call our church office or email us at office@fletcherfbc.com
Fletcher FBC Will Resume In-House Worship Sunday, June 7
Please read the following guidelines:
We will have one worship service at 11:00 a.m. on Sundays only. There will not be any other in-house activities at this time.
Please enter through the south (main) or the west (parking lot) entrances only.
We will have ushers ready to seat you. We ask that family units sit together during worship. We will be seating every other pew and maintaining six feet between family units per social distancing guidelines. Please sit in the pews marked with "GREEN" tape.
We will not have childcare or children's church for now.
There will be no choir.
No van ministry at this time.
We will not pass the offering plates. Please continue to give by mail, online, or placing your offering in the

donation box at the back of the sanctuary

.
There will be no bulletins or other printed materials. Announcements will be on the screens and/or made verbally.
SANITATION AND PROTECTION
We ask that you refrain from hugging and shaking hands and maintain adequate distancing while inside the building.
Masks may be worn during the service but are

not required

.
There will be hand sanitizer at each entrance/exit.
The building will be sanitized after each service.
Please stay home if you are sick, have been exposed to or show signs of any of the Covid-19 symptoms.
We will continue to provide services online. If you are 65 years or older and/or have underlying health issues, we encourage you to wait a few weeks before attending.
These guidelines will be reviewed regularly and may change as the Covid-19 situation/issues/guidelines change. Thank you for your understanding and flexibility during these times. We love you and look forward to worshiping with you!

Let's do life together!
Join us for Bible Study this Sunday morning at 9:45 am.
We have classes for all ages and can get you and your family plugged-in to serve.

New to Fletcher area, looking for a church family, or wanting to join our church in membership?
Follow the link above to a page dedicated to answer all your questions.